The Import.io Dashboard
After creating your first extractor in Import.io, you will be redirected to the Import.io Dashboard. This is where you can manage your extractors, reach your Reports, Portal, Transforms, Insights and Account dashboards and monitor your usage.
Elements of the Import.io Dashboard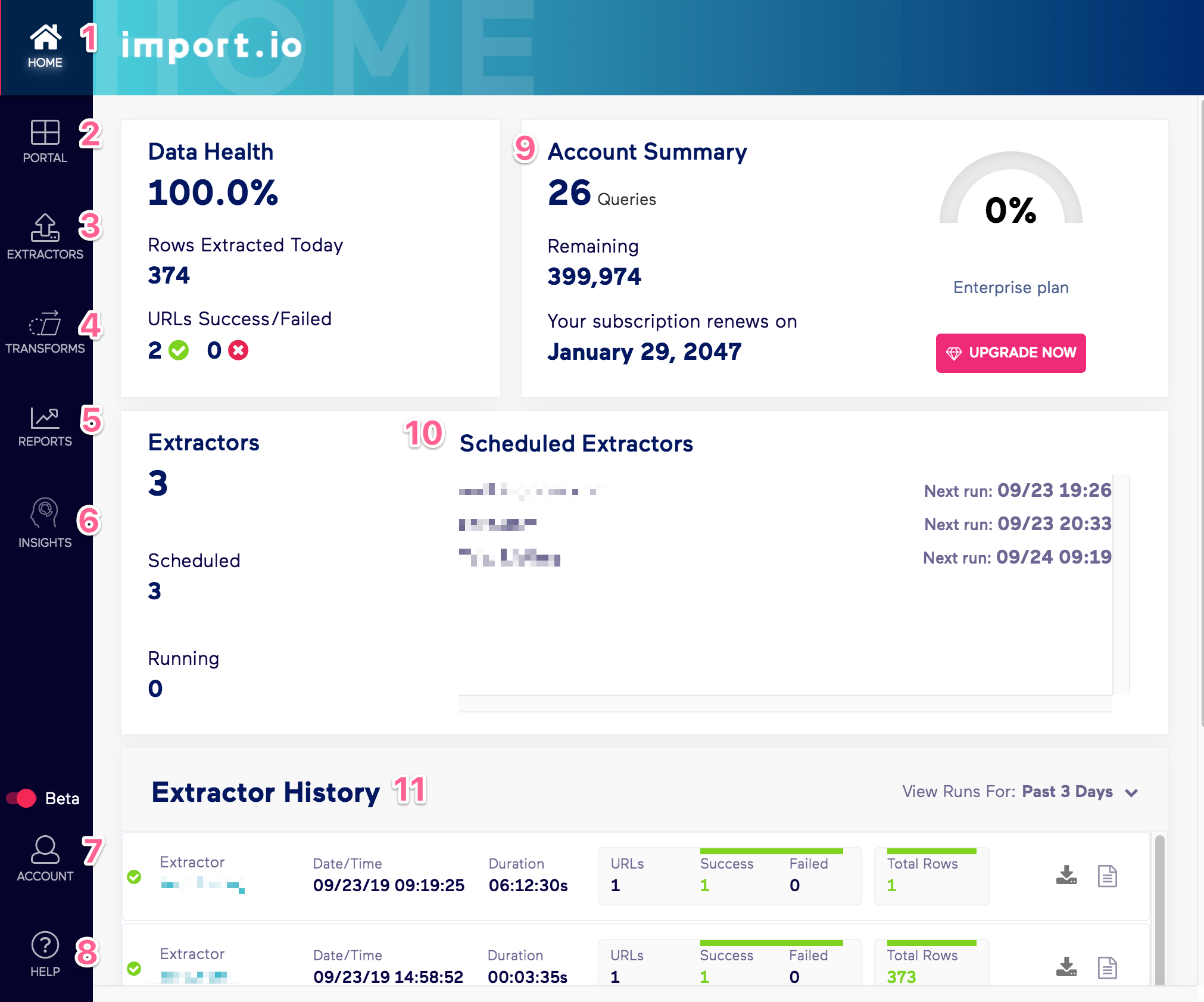 Home Tab: The home tab provides users with an overview of their account. This includes data health, account usage, scheduled extractors, and much more.
Portal Tab: Portal allows users to share extracted data from Import.io with others without needing an Import.io login.
Extractors Tab: Default view that is opened in Import.io and it is where your extractors live.
Reports Tab: Reports allow you to create Data, Change, and Comparison Reports.
Insights Tab: Insights allow you to visualize extracted data from websites.
Account Tab: Reveals options for managing your account and billing information.
Help Widget: Need help building an extractor? Annual members can use this widget to contact our support team for assistance.
Plan Information: Gives your plan information as well as an update to date count of how many queries you've used.
Scheduled Extractors: A list of all of the scheduled extractors in your User Account.
Run History: Displays up to the past 30 crawl runs for the extractor. From here you can statistics from each crawl run, as well as download/preview the results for each run.