My Account
To access your account information, visit https://account.import.io/ or click on the Account tab on the left navigation panel in your dashboard.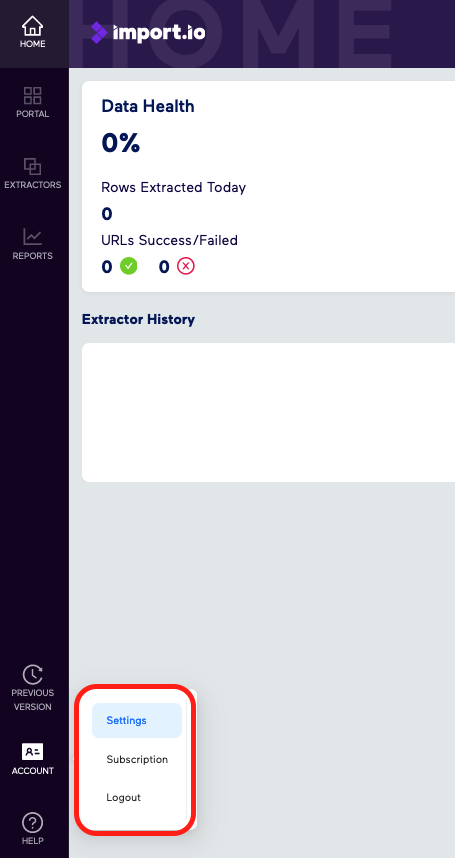 Account Information
The following account information will be listed in this page:
User ID: A unique, non-editable, system-generated code that identifies the account and the ownership of extractors in the account. Users may run extractors or download data when the user ID matches the account. No user can run an extractor they do not own.
Email: An editable email address to use as an alternative username and an the email address set to receive notifications from Import.io
Password: An editable account password to use to login into the account
API Key: A unique, non-editable, system-generated secret token that allows you to interact with the Import.io API. An API key gives access to extractors and data. Import.io also uses the key to track usage
*Note: Never expose your secret API key in any public client-side code!*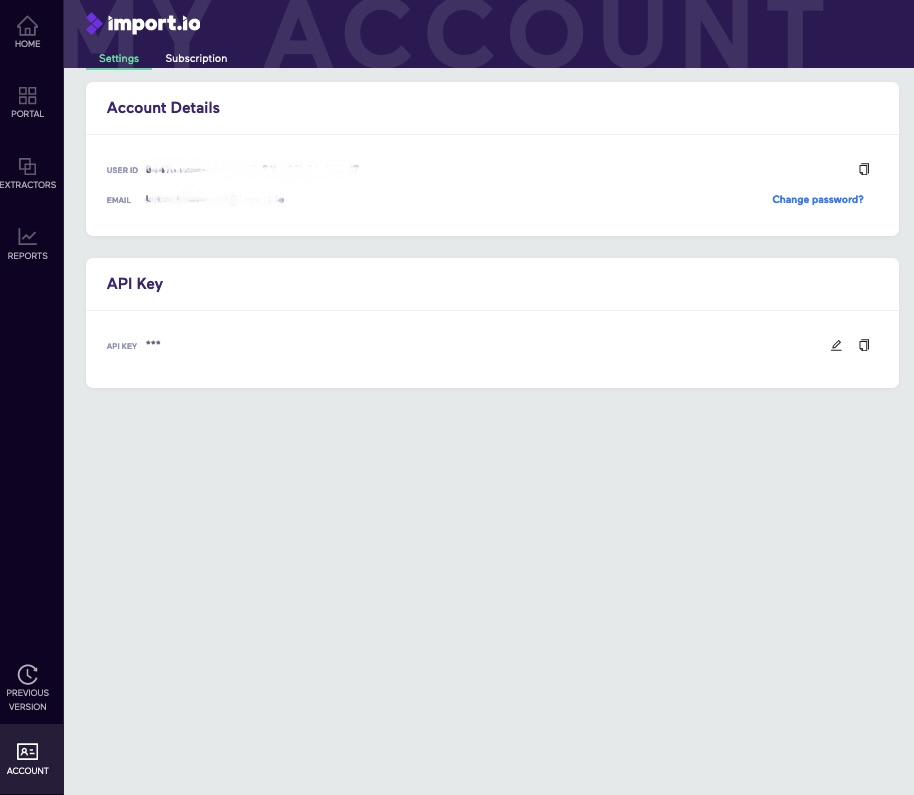 Subscription and Billing
Details in this section can help you to manage your usage in accordance with the size of your plan. Review and upgrade your plan, and see the number of queries executed during the current billing period and when the counter will reset.
*Note: If you need to make more queries than your plan allows, you may exceed your allowance for a small cost per query. Refer to pricing for details.*
Current Plan​
Shows the name of the Import.io plan to which you are currently subscribed.
Query Count​
Shows the number of executed queries in the current billing period (month or year), along with your total allowance.
Remaining​
Shows the number of queries left in your plan.
Next Billing Date​
Shows the date your query count will reset. Click Change plan to walk through the steps to upgrade or downgrade your plan.
Features​
This section shows features of your plan.
Billing​
This section covers of the billing information.
*Note: The Billing section does not appear for free plans.*
View invoices and edit card details​
This section shows your past invoices, which contain the status of your account, the billing date, and invoice details.
In the Billing Information table heading, click Edit to edit your credit card details.
Cancel Subscription​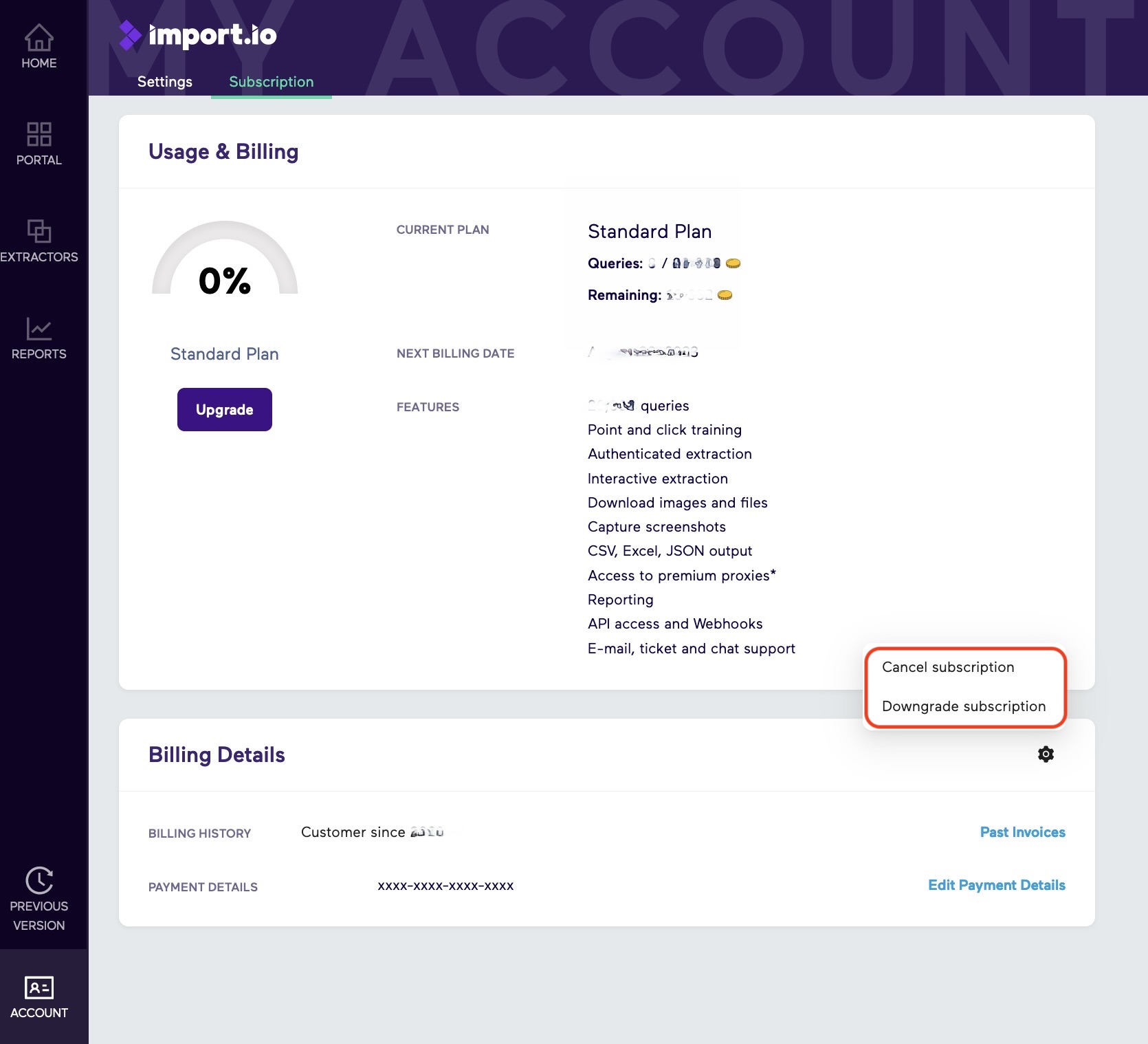 To cancel your subscription, click on the "Settings" button located to the right of the Billing Details section and Cancel subscription. Your account type changes to a free account at the start of your next billing cycle. All extractors and extracted data get deleted at that time. You can also downgrade your plan by clicking Downgrade subscription.